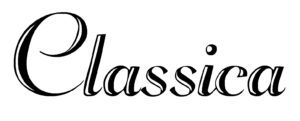 Poggio del Farro Spelt Products
SUPERFOOD, HEALTHY, WHOLESOME, TASTY
The Ultimate Ancient Grain Experience!
Everything old is new again – Organic Spelt!
One of the oldest cultivated whole grains known to man dating back to 7000BC; spelt is the healthier alternative to wheat and rice. Richer in vitamins and minerals, studies show it lowers the risk of heart disease, stroke, type 2 diabetes, certain cancers and obesity. A must for summer salads, Poggio spelt is perfect for baking bread, cake, pies and biscuits.
{
"@context": "http://schema.org/",
"@type": "Product",
"name": "Poggio del Farro",
"image": "https://www.classica.net.au/wp-content/uploads/2019/09/Alfabet-added.png",
"description": "One of the oldest cultivated whole grains known to man dating back to 7000BC; spelt is the healthier alternative to wheat and rice. Richer in vitamins and minerals, studies show it lowers the risk of heart disease, stroke, type 2 diabetes, certain cancers and obesity. A must for summer salads, Poggio spelt is perfect for baking bread, cake, pies and biscuits.",
"brand": "Poggio del Farro",
"aggregateRating": {
"@type": "AggregateRating",
"ratingValue": "5",
"bestRating": "5",
"worstRating": "4",
"ratingCount": "2"
}
}